Connection established!
We believe that every employee should have the opportunity to do their job in optimal conditions. And that doesn't just include mobile working, a modern workstation or a height-adjustable desk. These are all absolute plus points, but what good is a new computer if it's running software that you can't cope with? But it's hard to imagine any other software, because the teams and company departments have to be networked with each other, and that's only possible with a large, shared solution! Really?

And what about your customers, suppliers and partners outside your own company? To be able to integrate their data seamlessly and to work across system boundaries has always been one of the biggest wishes of you and your team?

You have arrived, because we bring you closer to this wish.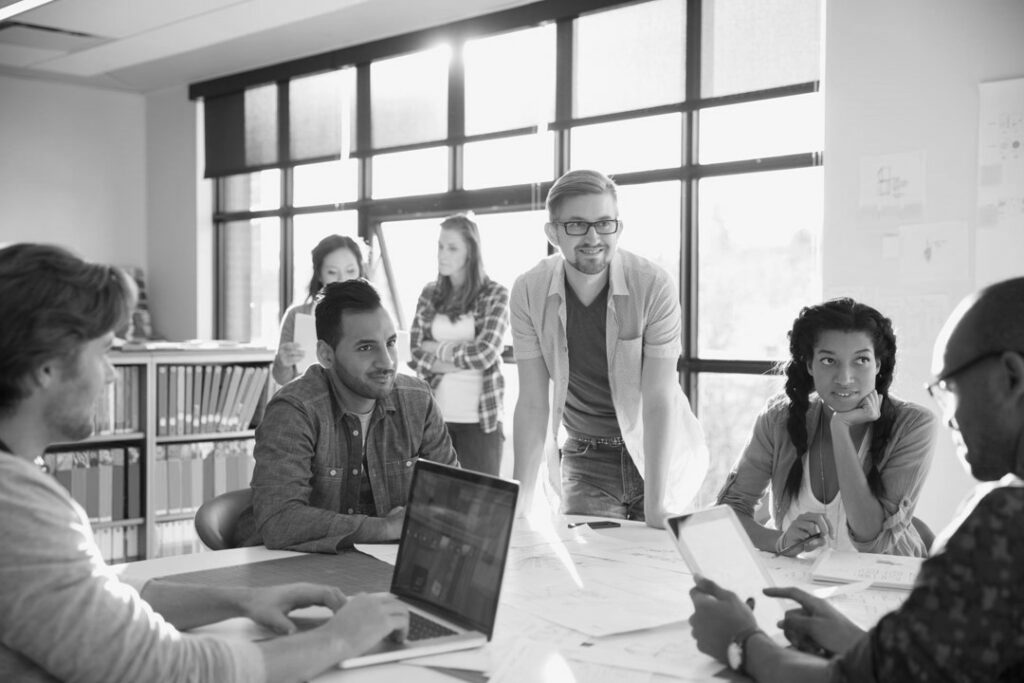 Connecting your systems …
Connecting your people …
Connecting your world!
halion clock:it
halion clock:it is our interface for connecting a wide variety of terminals to the Sage HR Suite. Regardless of whether via the elegant terminal in the office or the robust device in production.
halion clock:it go
halion clock:it go is our app for mobile time recording from anywhere with the full scope of a time recording terminal and many convenience functions.
halion sync:it
halion sync:it is our tool for transferring master data of local business applications into your d.velop documents in the cloud. From one-time manual to regularly scheduled, you decide what suits you best!
Stay tuned!
Our product portfolio is constantly expanding and some strong products are already in the starting blocks. So check back here regularly
Get in touch with us
Do you have questions or are you interested in the setup on your system? Contact us and we will be happy to advise you personally.